This month at
Kitchen Keepsake
I'm challenging you to complete a layout that shows a Family tradition and include a meal prayer, bible verse, a quote or a poem. And I want you to use one or more of your scrapbooking toys. Do some stitching, cut with your Cricut or e-cutting machine, use your die-cutting machine, or beadazzle your layout, Crop-a-dial it, you name it! We've spent so much money, time and effort into aquiring our "toys" let's put them to good use!
Completing this challenge will make you eligible to participate in the GIVEAWAY at the end of the month!
My layout this month is very simple, I been wanting to add our Prayer before Meals to my cookbook. Here it is: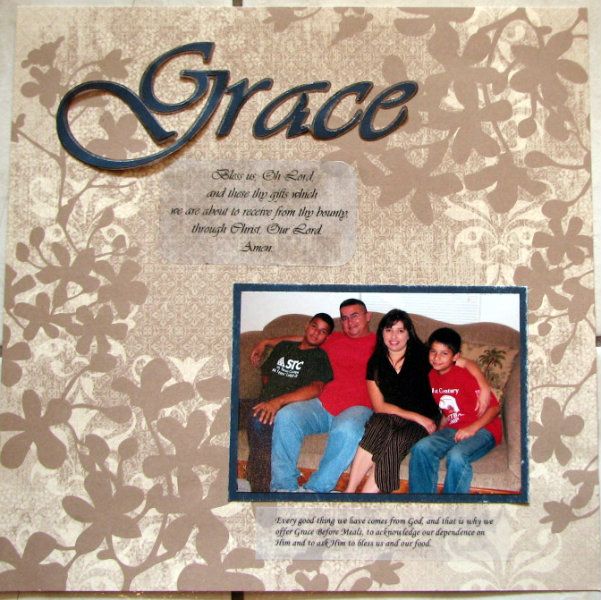 We look so young !