It's finally done! My mini album for Briegette. I used Rodeo Girl Paper from Hobby Lobby.
The binding technique is Laura Denison's stack the deck. I bought the country western charms at my local bead and charm store.
Here are some pictures and there is a video at the end of this post.
The box: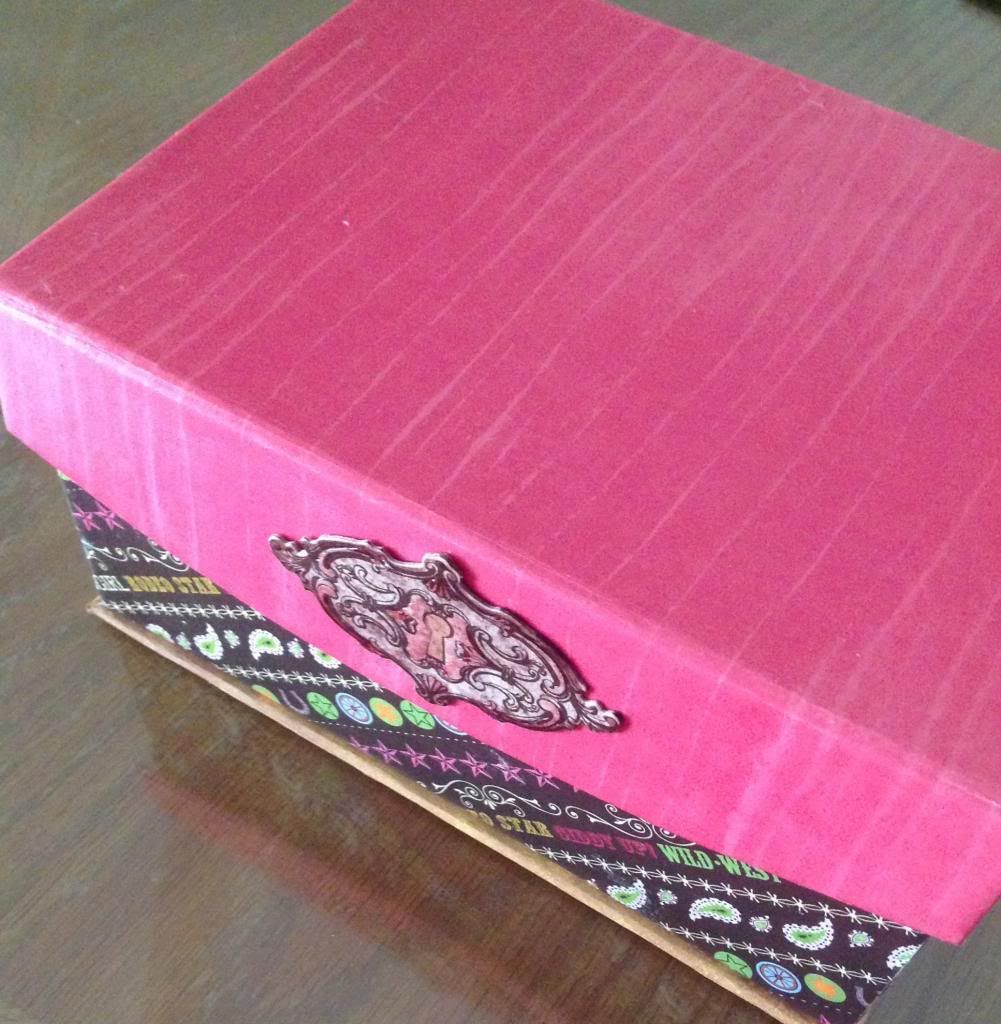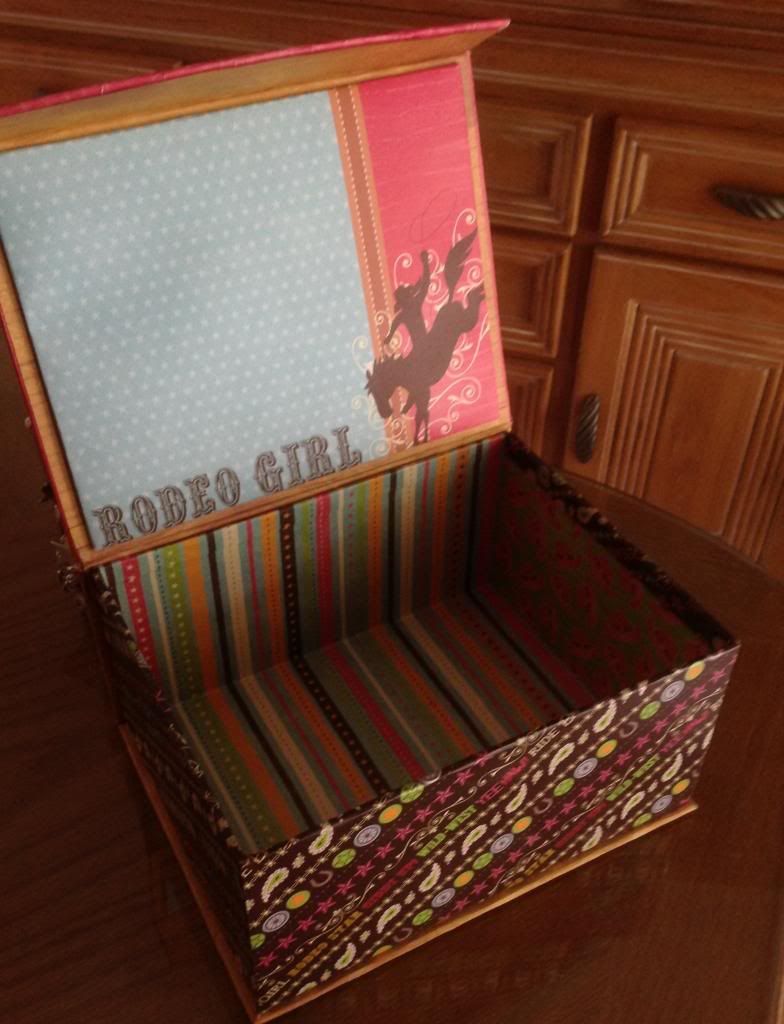 Inside Back Cover Mini Album Insert with Charms